The Office of Accessibility and ADA promotes and sustains an accessible community at Mizzou where people with disabilities have an equal opportunity to participate in all aspects of our campus life.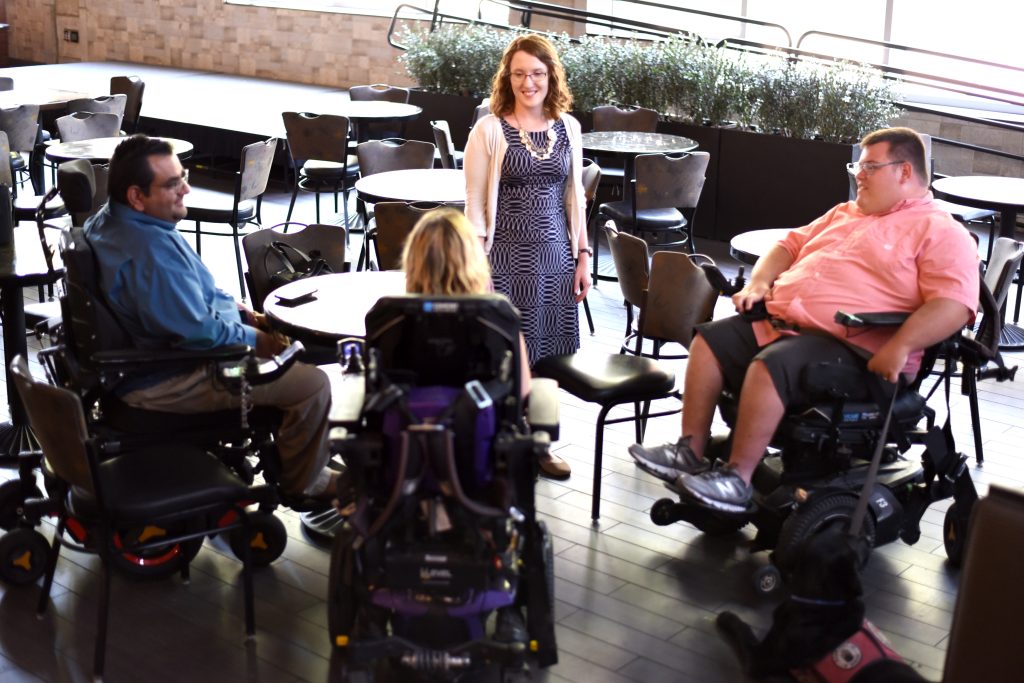 Our office's work touches every aspect of our campus:
Workplace accommodations promote faculty and staff productivity, retention and recruitment.
Education and training increases awareness of disability as an essential component of diversity and Mizzou's Inclusive Excellence Framework.
Increasing physical accessibility of campus facilities promotes belonging, usability, and independence for students, faculty and staff with disabilities.
Increasing digital accessibility provides equal opportunity and usability of our digital campus for people with disabilities.
Customized guidance on the ADA helps Mizzou maintain its commitment to accessibility.
Event accessibility ensures equal access for people with disabilities on campus and in the Columbia community as a whole.
Our Guiding Principles:
Disability is an essential component of diversity, and the experiences and perspectives of people living with disabilities are inherently valuable.
Inclusion is a verb. It's something that you do.
ADA Compliance is necessary, but not sufficient; ADA compliance alone does not always result in meaningful inclusion.
True equality of opportunity is created by proactive planning, not reactive resolution.
Promoting inclusion for persons with disabilities is a shared responsibility of every division, office, and person on campus – everyone can make a difference.
We are one of three offices serving people with disabilities at Mizzou. The Disability Center provides accommodations for students with disabilities. The Adaptive Computing Technology (ACT) Center provides assistive technology, alternative formats, digital accessibility guidance and ergonomics consultations.